Frontier Marketing
Frontier Marketing is a digital marketing company in Northern Illinois. We assist small businesses by saving them time and connecting them with customers.
How Many SEO Keywords Should I Use for Webpages in 2023?
In this blog, we'll discuss the following:
How to research keywords and where to put them in content.
How to use secondary keywords as well as primary keywords to provide the most value to readers.
How many keywords to use on a webpage.
How to distinguish your content from content on other sites.
In the digital age, marketing teams have developed a reputation for creating reputations, but they can't go far without a fundamental understanding of how many keywords to use in the interest of search engine optimization (SEO).
With the right keywords in your blogs, you may also enjoy vital online real estate on the search engine results page, though there's a little more to the process than meets the eye, including how well you fit a keyword into meta descriptions and SEO titles.
In this blog, we'll share how many keywords to use as well as where to write them and the important difference between primary and secondary keywords.
Are Keywords Important for SEO?
Great keywords are at the core of digital marketing. The majority of modern shoppers make purchases online, and each purchase begins with a query. Once consumers finish these queries, search engines compare queries' terms with the terms of certain search results, reporting any significant matches.
Keywords may not be the only aspect of digital marketing, though they're among the most important, especially for writing content. Ranking well among search engines increases the search volume you need for more traffic.
As much as marketers have been wringing their hands over digital presence, do keywords still matter for SEO? For all search engines, the answer is an overwhelming, "Yes!" and there are many reasons keywords remain essential to a brand's success. They still discern users' intent.
To be most effective, search engines must still connect searchers with links that answer questions, resolve problems and provide products. Keywords also remain effective for local SEO, attracting customers to the closest businesses that have the right products or services.
Knowing which keywords will attract certain demographics or buyer personas matters as much today as it has for all these years. As long as search engines must work to provide users with specific, useful information, keywords can elevate traffic for any resourceful business.
How Do You Use Keywords for SEO?
Before approaching any article, remember to include keywords in meta descriptions, titles and headings. Make sure the first paragraph includes a primary keyword, as well. Places near the end, like calls to action, may also echo initial instances of keywords, but they're not as important as opportunities near the beginning. Don't jeopardize readability for SEO.
However you weave these general rules into your work, be sure to avoid using your primary keyword as anchor text that links to another page. This will suggest to search engines that they should be looking for relevant material on the other page instead of yours.
For business owners and seasoned marketers, recognizing the importance of keywords is easy, but leveraging keywords to boost one's digital presence doesn't begin and end with a single instance of a specific word.  Phrases, sentences and paragraphs must take a unique perspective on a primary keyword in order to keep blogs effective.
Why Use Longtail Keywords for SEO?
Because queries might regard the same topic while differing from each other, search engines have developed the ability to list colloquial sentences under a certain keyword. After all, users are as likely to query, "Where Can I Find a Marketing Agency?" as just, "Marketing Agency."
What Are Longtail Keywords?
The pithiest keywords rank for relevant "long-tail" keywords in queries. "Best SEO tools" can also qualify for someone asking about "Best SEO tools for small businesses." The latter quote is a longtail keyword. This is all the more reason to bolster a primary keyword with several secondary keywords.
When Should You Use Primary and Secondary Keywords?
Secondary keywords allow content writers to think more creatively about primary keywords. If your blog tries to focus on too many topics with too many keywords, search engines will accuse you of "keyword stuffing." They dismiss this behavior as manipulative, and readers find it incomprehensible. SEO keywords don't have to be exact, anyway.
A couple secondary keywords may accompany or include a primary keyword and appear in an article several times. Secondary keywords work to better represent the primary keyword, which is most important for individual pages.
How Many SEO Keywords Should I Use?
Focusing on one primary keyword across an entire site is too general, and focusing on one primary keyword per heading is way too specific. Having individual pages focus on certain keywords is the happiest medium. After you identify which keywords to use, give them appropriate homes among landing pages for yourself or your client.
How Many Keywords Can You Have on Your Website?
To find out how many SEO keywords you need in the most general sense, all you have to do is multiply the number of landing pages by the number of keywords you want to include on a single page.  While the ultimate number of keywords depends on how many pages your site has, as long as each page addresses a unique primary keyword, your site will be much more likely to rank on the first page of results.  Whenever possible, use secondary keywords to target a page's primary keyword from a new angle.
How Many Keywords Should I Use Per Page?
One primary keyword is usually best for one page. Pages that focus on one keyword are more likely to rank due to greater focus, better meta descriptions and more concise headings. The ideal keyword density per page is 2%. For every 100 words, only two should purposefully reference a keyword. Focus on your primary keyword, but don't forget to include secondary keywords that relate to it.
How Many Keywords Should I Use in a Blog Post?
Individual blogs must target distinct keywords to be most effective. If you use only one primary keyword for your entire site, your own multiple instances of keywords will compete with each other instead of competitors' blogs.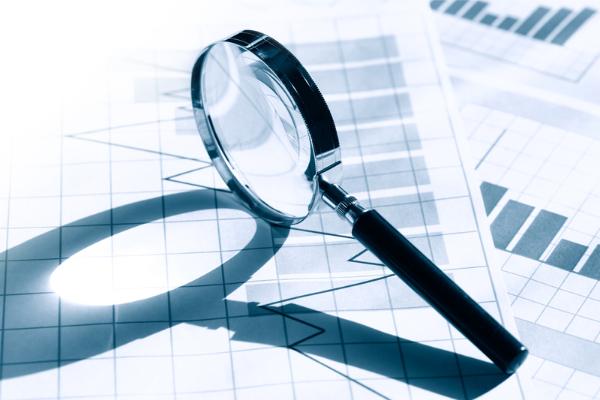 Do SEO Keywords Need to Be Exact?
We emphasize that keywords needn't be exact. In fact, your blogs might benefit from employing less immediate variations on a keyword. Writing for a computer can help you rank, but don't forget about the actual audience. Once potential customers finally arrive, you won't want them to dismiss you with a single click.
How Do You Track Your SEO Success?
Keyword-tracking technology can help you find the right keywords in the first place, but it can also fill you in on how well your current keywords are doing. To achieve and automate keyword tracking, good technologies include Ahrefs, Google Search Console and STAT. Each of these technologies tracks the progress of up to hundreds of SEO keywords.
You only need to keep yourself up-to-date on changes. Don't obsess over every little fluctuation. Tracking tools will let you know whether the number of clicks one of your most popular keywords receives has plummeted. You shouldn't perform manual checks more than once a week.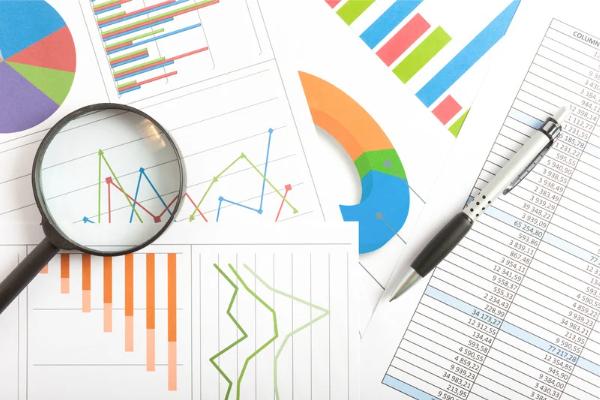 We Can Help You Keep Up with Latest Keywords
Look for consistencies because changes are usually quick. If you don't see something change for a couple days, that's a century in internet time. The precise rules of tracking and writing keywords change constantly, but as long as you track how well your keywords are doing, the exact number of SEO keywords you track doesn't matter.
Frontier Marketing has taken dozens of happy clients to new frontiers. We can help you take advantage of consistencies in keywords' success for your business's success. Marketers and writers from our full-service team are masters of SEO who tailor each email, blog and advertisement to clients' unique personalities.
To embark on your marketing journey, please browse the rest of our blog, email us at info@frontiermarketingllc.com or call us at 847-254-0837.