NIW Services
We are a locally owned family operated business founded in 1991. Over the years, we have grown to become one of the best window cleaning services in the Northern Illinois area. We offer excellent service at very competitive prices.
Company Highlights:
Family owned
Over 30 years experience
Professionally trained uniformed employees
FREE estimates
Fully insured and bonded
Dependable
All credit cards accepted
Discounts offered with scheduled maintenance program
Why It's Important to Keep Your Windows Clean in the Summer
Summer will be here before you know it in northern Illinois, with the welcome sun shining down on McHenry, Crystal Lake, Barrington, Woodstock and beyond. It's at times like this that people's thoughts naturally turn to beach vacations, picnics in the park, long walks, ice cream and window cleaning. Oh, is it only us who thinks that last one? Well, window cleaning is kind of our job here at Norther Illinois Windows – you can't blame us!
All jokes aside, the summer is an absolutely brilliant time to get your windows cleaned. This is true for a few big reasons.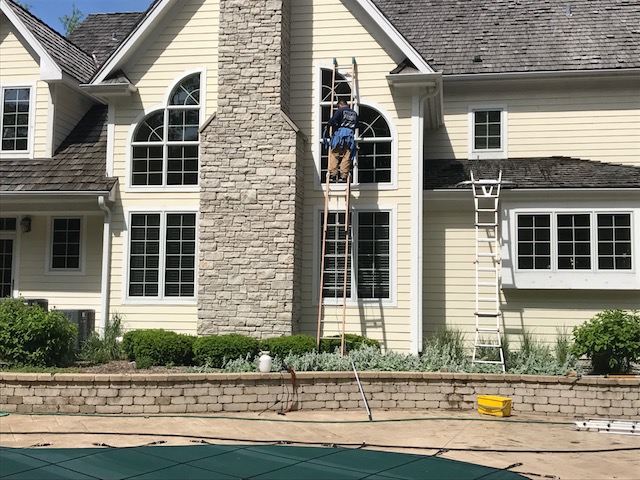 Firstly, you have to consider what your windows just went through. The winter – between the cold, the snow and the rain – wasn't just tough on us, but on our homes too, and you'd better believe it affected your windows.
Things like dirt, grime and salt will have undoubtedly built up over the past few months, and – if left unchecked – these can damage your glass. The same definitely goes for even more harmful substances which also thrive in tough conditions, like algae and mold. Even though everything looks lovely again now in this summer weather, these things still need to be cleaned away professionally – by a company like Northern Illinois Windows – for the long-term health of your windows.
Secondly, clean windows will greatly aid your enjoyment of the summer. Many people like to stay indoors a fair amount in this season, particularly when it gets uncomfortably hot outside. That doesn't mean you don't want to benefit from the weather, however, and clean windows help you to do just that. They actually let through significantly more light than their dirtier counterparts, therefore letting the sun inside and helping to make your home a brighter, cheerier place.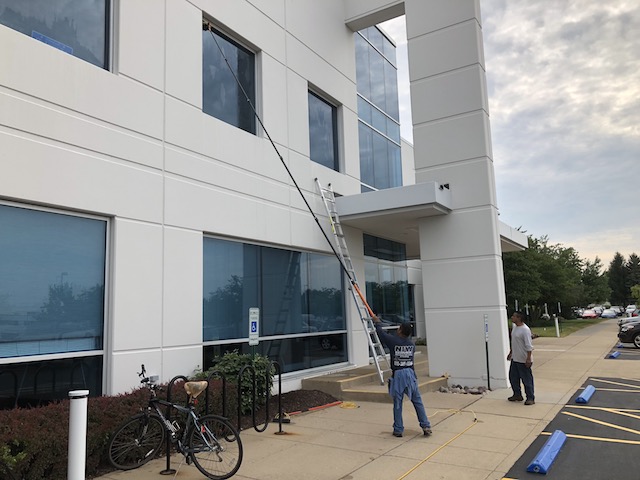 Thirdly… clean windows simply look better! That's not our most scientific reason, we know, but it's true! Summer is traditionally the season in which folks entertain the most, whether it's inviting their family over to stay for a few days, or holding a barbecue for their friends. Naturally, you want to ensure your house is looking its absolute best when you do this, and having clean windows is an integral part of that.
So, we think it's clear that it's extremely important to have clean windows in the summer. Of course, you can try to do this yourself… but we certainly wouldn't recommend it. The DIY approach to window cleaning sounds like a good idea, but – without professional-level equipment or training – you stand a significant chance of simply damaging your windows, rather than actually cleaning them.
It's much quicker, easier and safer to simply hire a professional window cleaning company, like Northern Illinois Windows. We've been cleaning windows in places like Cary, Algonquin, Lake in the Hills and Fox Lake for over 25 years, and we're known to always achieve great results.
This is traditionally a pretty busy time of year for us, with seemingly everyone in northern Illinois wanting to get their windows cleaned at once, but we're sure that we'll still be able to fit you in!
To get in touch with us now, in order to discuss your window cleaning needs, or to simply book us in straight away, just send us an email at bill@NIWService.com, or call us on (815) 385-6646.