Lori Parrish
Lori is the owner of Parrish Coaching &
Consulting.
Unemployment is at a record low. Employers have vacant positions across the county and report that they can't find employees to hire. There's a group of individuals who are ready to work, get back into the community, and contribute to society. This group is part of the 70 million people in the country that have a criminal background, who have a non-violent felony on their record. They can get back and deserve to get back into the workforce, with your help!
In December of 2018, Congress passed and the President signed the FIRST STEP Act into law. FIRST STEP stands for "Formerly Incarcerated Reenter Society Transformed Safely Transitioning Every Person." Its goal is very straightforward: to give deserving prisoners the opportunity to get a  shortened sentence for positive behavior and job training, and give judges and juries the power that the Constitution intended to grant them in sentencing. This legislation gives individuals seeking employment a better chance to present themselves in person, and encourages employers to consider a candidate's qualifications first, rather than rejecting someone outright because of a criminal past.
In an effort to help potential employees and employers navigate FIRST STEP legislation, as well as help fill the vacant positions, the McHenry County Workforce Network (MCWN) in conjunction with the McHenry County Mentor Courts, are working with Stateline SHRM and the Shah Center of McHenry County College to help this group of potential employees get back to work.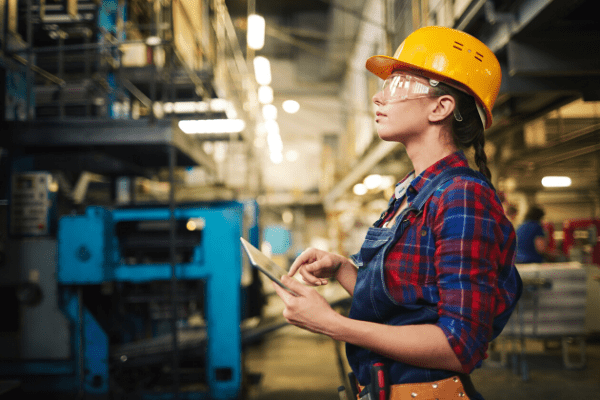 The program, titled STEP (Stateline Transforming Employment Potential) Forward – Work Readiness Program, focuses on building work readiness for job seekers with a non-violent criminal background.  Having completed its third round of workshops in the fall of 2019, the program targets education, training, on-the-job experience, pre-apprenticeships and more. In total, 42 individuals attended the workshops and 36 volunteers presented at the workshops.The participants who "graduate" from the program have learned skills for resume writing, interviewing strategies, expectations for work, and how to have professional interactions with colleagues and supervisors, and are ready to work.
The participants in the STEP program are referred by the McHenry County Mentor Courts and/or probation officers. (McHenry County Mentor Courts serve as models for individuals and court teams interested in starting an Adult Drug Court or for established courts interested in learning innovative practices, and are made possible through collaboration with the Bureau of Justice Assistance (BJA) within the Office of Justice Programs at the Department of Justice.)
Thomas Faber, from the Workforce Network who oversees the collaboration and orchestration of this program says, "the individuals involved have made a mistake in their life and have a record. They are also human beings with talent to be developed or repurposed, and deserve to have their "now" separated from their past". The STEP Forward Program is funded through the WIOA (The Workforce Innovation and Opportunity Act) federal grant and has oversight from the Workforce Network Board and the McHenry County Board.
I had the opportunity to meet Luke, one of the participants in the program, as I was a content and support provider in the workshop series. Luke had a record but was wanting to move beyond it and find employment that could help him reach his dreams and accomplish his goals. A year later, after graduating from the program, completing an internship overseen by the Workforce Network, and getting hired by a local employer who was willing to give him a second chance, Luke is now working full time, going back to school to obtain a certification in his field, and is engaged to be married.
Change the mindset from 'I did bad things and I'm a bad person' into I've done bad things and now I can be useful."
Luke stated "there were several things I took with me from the program. The workshops taught me to better understand my past failures by changing the mindset from 'I did bad things and I'm a bad person' into I've done bad things and now I can be useful." In the fall Luke was recognized by the state of Illinois along with the Workforce Network and McHenry County Shah Center, for their efforts and participation in the STEP Forward program, being awarded the annual Illinois Workforce Partnership award for Individual Achievement.
With the program growing, the biggest need is finding more employers who are willing to give these individuals a second chance. Employers are understandably apprehensive if not resistant, to hire  someone with a "past" or a record. However employers need to consider that someone's past does not define them as an employee. Businesses who may be struggling with finding employees had an opportunity in August, to learn about the STEP Forward program and understand the legal perspective: compliance, risk analysis and background checks. Employers were able to ask questions and grow a greater understanding of how they can take an informed, supported, and confident approach to hiring individuals who are working hard to change their life around.
For businesses who participate with the program there are possible tax credits and other incentives that may be available.
For businesses who participate with the program there are possible tax credits and other incentives that may be available. During the workshop in August, employers learned that these individuals are more likely to become valued and loyal employees due to the hard work they are doing to overcome their record. Employers learned that these individuals are supported by committed professionals every step of the way as the candidates learn valuable skills, are held accountable, and are encouraged to take the steps needed to become gainfully employed, productive, and engaged citizens of the community.
Giving someone a chance, if warranted, can be the single most important decision in changing the direction of the future.
Patricia Miller, owner of Matrix4 said, "Giving someone a chance, if warranted, can be the single most important decision in changing the direction of the future. With proper direction, guidance, guardrails and expectations, it has the potential to create great change and impact the life of a human". Matrix4 is one of the employers working with the STEP Forward Program and providing employment opportunities for these individuals.
In the coming months, the program will hold its fourth session to help support often forgotten or judged individuals who are looking to return to the community and not only hold a job but also find a career and contribute to society the way that we were all born to do. Area businesses can be a part of providing someone a second chance and filling the vacancies that have gone empty for too long.
If you are in need of employees and are interested in exploring the possibility of hiring from this eager potential employee group, please contact Thomas Faber, Business Service Representative with the McHenry County Workforce Network at tafaber@co.mchenry.il.us or at 815-334-2798. Check out the website http://www.mchenrycountyworkforce.com/.
Lori Parrish is a McHenry County Board Member, District 3 and a Life & Leadership Coach with Parrish Coaching & Consulting.